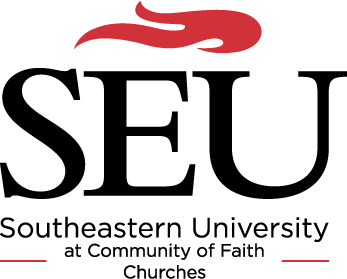 We partner with 7 Hills Church to bring Southeastern University's courses to our Community Internship program. Southeastern University is a Christ centered institution of higher education and was recently recognized as one of the top 10 fastest growing private colleges in America. There are seven degree programs offered within our internship. Classes are offered at a drastically reduced price, and will be taken online. We're so excited to be able to bring this option to the Community Internship.
Southeastern University Degree Programs
Tuition: $7,080.00

Technology Fee: $300.00

Site Fee: $2,600.00

Total: $9,980.00
*Only Standard Program tuition is listed & site fee is subject to change at any time. Please contact your Site Director to confirm the site fee listed is correct or to inquire about tuition information for other programs. Students enrolled in practicum receive a scholarship that covers the cost of practicum credits. Tuition listed is based on 15 credits per semester, with practicum scholarship.

Some students may be eligible to receive federal and state financial aid. Select 'View Details' for more information.
To start your application process with Southeastern University, we require that you first be enrolled in our Community Internship program.
If you have any questions about this opportunity,
email our Internship Director, Will Petersen
.