Want to lead a Connect Group?

Whether you're interested in leading a Bible study, starting a recreation group to get to know people through an activity, have a particular passion for a ministry of support, or want to go long term and build a life group - we need you! Let us know what you're thinking about and we'll contact you to discuss what it looks like and how to move forward.
Homeschool Connect Group
Teressa Superka and Kaylee Lebo are hosting a Homeschool group on the last Friday of the month from 12:30-2:30pm. This group is for moms and students of all ages who homeschool, as well as toddlers and preschoolers who stay at home with their moms. Even though this is primarily a social group, the activities we do will be educational in nature. We will alternate meetings between the COF Youth Building and field trips. In the Youth building parents will participate and help kids in playing games, crafts, and other projects and activities.
When you sign up here, you will be put on the contact list to receive information for each meeting.
NEW! BIBLE STUDY
The Book of Romans
Lewisburg/Arcanum
Dave and Cindy Summers will be leading an adult Bible study on the book of Romans every other Monday starting March 22 at 7PM. This study will meet at their home located between Lewisburg and Arcanum. Sign up for more information.
New!!!
Lewisburg Ladies Bible Study
Free of Me
Brenda Tudor will be leading this study by Sharon Hodde Miller. Join us every other Monday from February 22 through April 19, 7:00 to 8:30pm in Brenda's Lewisburg area home. Feel free to contact Brenda at (937) 545-9884 for more information, or sign up.


ARCNUM: MEN'S BIBLE STUDY
Todd Murphy and Zach Johnson invite you to join an 8 session Bible Study to "Discover Who Jesus Is" with the Life Guide study "I Am". This Men's group will meet at Todd Murphy's home, 6:30 pm weekly on Monday evenings beginning February 22. You can purchase the book for $10 from Amazon at the link provided.
Please provide your information and click "Sign Up", and we'll send you more details, or feel free to reach out to us directly for more details.
Todd Murphy (937) 417-6283
Zac Johnson (937) 423-5522
LEWISBURG: MEN'S BIBLE STUDY
Dave Summers is leading a Men's Bible Study at the Gray House in Lewisburg every Saturday morning at 8:00am. The men are currently studying the book of Romans, making friends, sharing our hurts and victories, working on accountability and enjoying breakfast! Please sign up to join!


New!
Women's Saturday Morning Study

Please join Penny Petersen and Cindy Summers for this 7-session study through the life and times of the prophet Elijah by Priscilla Shirer We will meet every other Saturday morning from 9:00 - 10:30 am at the Youth Building in Lewisburg, beginning February 6th.


EATON: Faith and Fitness at Preble Edge
Come join us at Preble Edge Fitness on the weekends to workout, fellowship, and encourage one another. Preble Edge has given COF a great opportunity to use their facility to workout together on the weekend at no charge, and you don't have to be a member of Preble Edge to join us! We especially want to encourage you to join us if you're new to fitness as we'll teach you how to use the equipment, develop a fitness plan, and be part of a group who's here to motivate you to build your fitness and your faith. Time to be set after the group meets and determines what works best for the group.
Coordinator: Kurt Werner
Date / Time: Weekends, time TBD
Eaton - Supper and Sermons!
Come join Steve and Beth Wertz as they host a group who enjoys fellowship over food, and conversation about this week's sermon. Steve Moore leads our discussion as we strive to apply our Sunday Sermons to everyday life! Bring a dish to share, and join us the 2nd Tuesday of each month at 7:00 pm.
NEW!
EATON: WOMEN'S BIBLE STUDY
This group is led by Jan Petersen and will be meeting on the 2nd and 4th Tuesday at 10 am at COF's Red House, beginning January 26th. They will be studying the life of Christ. Just bring your Bible and a pen!
EATON: EUCHRE NIGHT
Mike and Katrina Tyler are excited to open their home and get to know you. They will be meeting the first Friday of each month to play cards and fellowship from 7-9p. They will also be mixing in their heart for service as well. They desire to use this time to build relationships and be able to help other families when needs arise.
NEW!
Mom's Group
West Alexandria
Deedra Collins will be hosting a Mom's Group in her West Alexandria home.
It will be meeting the 2nd Tuesday
of every month from 10:30 am - 12:30pm, beginning February 9th. This will be a time for stay-at-home moms to gather with their kids, fellowship and have lunch. Mom and kids of all ages are welcome.
Bring a snack to share.
HELPING HANDS
Mike Black is hosting a group with a focus on blessing those in need in the church and the community with projects. This will include everything from automotive to construction and basic labor. They will meet once a month at various locations for fellowship and to discuss possible opportunities to help others.
ARCANUM - WOMEN'S SOCIAL
Donna Fox, Heidi Wolf and Torrie Norris invite you to join them on the third Friday of each month at 7pm for a time of food and fellowship. They'll meet at Heidi Wolf and Donna Fox's homes.
No childcare provided.
EATON LADIES SOCIAL
A gathering for food and fellowship!
Join Dawn Wilson and Jessi Holt every 2nd and 4th Friday from 6- 9:30 pm (come and as you please), beginning January 29th until May 21st. It will be a time to relax, talk, enjoy one another, and learn what it is to build meaningful relationships. We will also be doing a RightNow Media study called Every Good Gift by Ann VosKamp.
No Child Care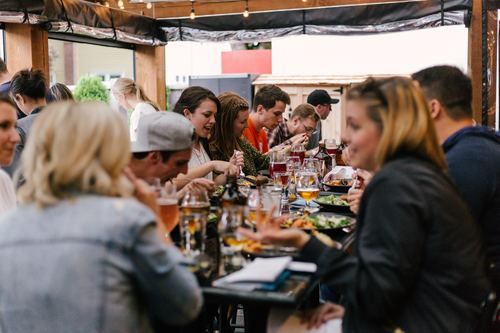 LADIES LUNCHES
These ladies gather once a month at various restaurants in the area for food and fellowship. They meet at 11am on the third Wednesday of each month.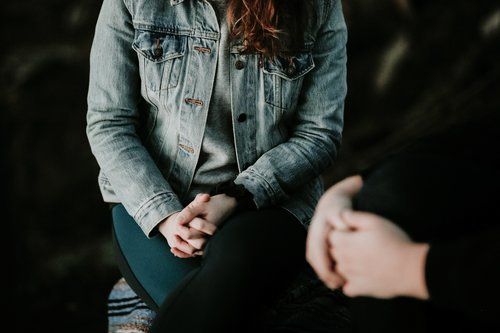 Women's Grief Support Group

Joy Lee, Monique Lipps and Cami Snyder host a women's grief support group for women who have gone through loss of a loved one. If you are in need of support, please fill out the form.
EATON: FAMILIES FOR RECOVERY
Jon and Kristin Pettit invite you to join their support group for families in recovery every Tuesday evening from 7:30-8:30 at the Eaton Church of the Nazarene. This is a support meeting not only for those struggling with addiction, but for the family members, spouses, and others who are walking with them in their recovery. For more information, please contact Kristin at (937) 733-9298.
Freedom Groups
In a partnership with Randy Buhrman of Castine Church, we are promoting Freedom Groups which are held at Castine Church. These small groups are available for both Men and Women, and focus on Spiritual Growth through Life Change, Sexual Purity, and Betrayal. Please use the link below to learn more and register for these groups.
https://www.castinechurch.com/freedom-groups