Mom's Group
West Alexandria
Deedra Collins will be hosting a Mom's Group in her West Alexandria home.
It will be meeting the 2nd Tuesday
of every month from 10:30 am - 12:30pm, beginning February 9th. This will be a time for stay-at-home moms to gather with their kids, fellowship and have lunch. Mom and kids of all ages are welcome.
Bring a snack to share.
Homeschool Connect Group
Teressa Superka and Kaylee Lebo are hosting a Homeschool group on the 4th Friday of the month from 10am-12:30pm. We meet to help homeschooling families stay connected to others who are also on the homeschooling journey. Even though this is primarily a social group many of the activities we do will be educational in nature. We will alternate meetings between the COF Youth Building and field trips. In the Youth building parents will participate and help kids in activities and projects. Times may vary depending on the nature of the field trip.

When you sign up here, you will be put on the contact list to receive information for each meeting.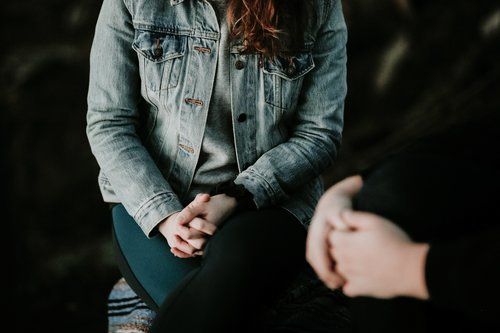 Women's Grief Support Group

Joy Lee, Monique Lipps and Cami Snyder will be hosting a women's grief support group. These ladies will meet to help each through their common shared grief. If you need support please fill out the form and you will be contacted.
Eaton: Women's Bible Study
This group is led by Jan Petersen and meets on the 2nd and 4th Tuesday at 10 am at COF's Eaton House, 233 North Barron St. During this time, the ladies will be studying the life of Christ.
Just bring your Bible and a pen!
EATON LADIES SOCIAL
A gathering for food and fellowship!
Join Dawn Wilson and Jessi Holt every 2nd and 4th Friday from 6- 9:30 pm (come and as you please). It will be a time to relax, talk, enjoy one another, and learn what it is to build meaningful relationships. We will also be doing a RightNow Media study called Every Good Gift by Ann VosKamp.
No Child Care
Arcanum Ladies' Social
Donna Fox, Heidi Wolf and Torrie Norris invite you to join them on the third Friday of each month at 7pm for a time of food and fellowship at different homes around the Arcanum area.
No Childcare Provided.


Ladies' Lunch
These ladies gather once a month at various restaurants in the area for food and fellowship. They meet at 11am on the third Wednesday of each month.
Want to lead a Connect Group?

Whether you're interested in leading a study, starting a recreation group to get to know people through an activity, have a particular passion for a ministry of support, or want to go long term and build a life group - we need you! Let us know what you're thinking about and we'll contact you to discuss what it looks like and how to move forward.