We have realized the best environment for people to grow and come to a better understanding of their faith is through small groups. We have developed an awesome opportunity for you to do so through Connect Groups.

You will have the ability to form a relationship with God, as well as make new friends while you grow together spiritually. Connect Groups may be campus-specific or focused on a particular season of life such as Life Recovery, Marriage, Young Adults, Blended Families, and more.
If you have any questions or are interested in leading and/or hosting a Connect Group send us an email using the button below. We will be in contact with you to walk you through the process.
Want to lead a Connect Group?

We'll be launching our Fall Session of Connect Groups in September and we're looking for new Connect Group Leaders. Whether you're interested in leading a study, starting a recreation group to get to know people through an activity, have a particular passion for a ministry of support, or want to go long term and build a life group - we need you! Let us know what you're thinking about and we'll contact you to discuss what it looks like and how to move forward.


Overview of Revelation

Join us at the Petersen's home in West Alexandria every other Monday evening for an overview of Revelation. Feel free to join anytime as this is an informal gathering just to hang out and learn about this incredible book of prophecy.

7:00 - 8:30 pm
Text Penny at (937) 533-3826 to confirm dates


FISHING GROUP

Alex Murphy will be organizing several local fishing trips throughout the summer. Please sign up for more information.

The next fishing trip will be at
Englewood Metropark North Ponds
500 Old Springfield Rd Vandalia
Saturday June 29, 7am -12pm
Ladies Picnic at the Park
Bring your own lunch and enjoy fellowship with the ladies of the church. We will be meeting at Eaton and Lewisburg park at different times throughout the month. No Sign ups needed just stop by and bring the kids!
Eaton 7 Mile Park - 1st & 3rd Thursdays @ 11am - 1pm
Lewisburg Community Park - 2nd & 4th Fridays @ 11am - 1pm
SUNDAY POTLUCK
Come out for food and fellowship after church! Jon and Bri Gardner will be hosting a church potluck the first Sunday of every month, from 10:30 am - 2 pm at the Community Youth Building (219 N. Commerce Street Lewisburg). All three campuses are welcome, it's for everyone! Just bring a dish to share and join in the fun!
YOUNG ADULTS
This is a group for young adults to hang out, dive into worship and the word, and learn to do life with one another. We meet every other Tuesday at 7:30pm, at Matt and Lauren Brubaker's house.


WOMEN'S BIBLE STUDY
This group is led by Jan Petersen and will be meeting on the 2nd and 4th Tuesday at 10 am at the Preble County Library. During this time, the ladies will be digging into the book of Isaiah and seeking applications for real life situations.
ULTIMATE FRISBEE
Come join us for some Ultimate at the Park. Every other Tuesday evening at 7:30 through the summer at the Lewisburg park we'll be playing. No skill, experience, athleticism, nor ability required!

Summer Dates: June 4, 18. July 2, 16, 30. August 13, 27

** No sign ups required



TEEN GIRLS' BIBLE STUDY | GATHERING
Cassie Swihart and her daughter, Zoey, are looking forward to welcoming teen girls into their home every other Friday evening. Their heart's desire is to build strong relationships and to help other girls grow to understand who they are as daughters of God. This will be an opportunity for teen girls to come together, encourage each other, enjoy God's word and take part in baking, coffee and music.
Cost: $15


EUCHRE NIGHT
Mike and Katrina Tyler are excited to open their home and get to know you. They will be meeting the first Friday of each month to play cards from 7-9p. They will also be mixing in their heart for service as well. They desire to use this time to build relationships and be able to help other families when needs arise.
ARCANUM BIBLE STUDY
Don and Deb Taylor have teamed up with Larry and Carla Wade to open their homes to meet, every 1st and 3rd Thursday of the month at 7p. This group will gather to pray together, share-life and build new relationships. They will be discussing the sermons, digging into scripture and talking about how both apply in life.
RICHMOND BIBLE STUDY
Jason and Terri Jo Abbitt are meeting every other Thursday at 630p. The Abbitts are excited to open their home to build relationships with new families in the church.
They will be discussing the sermons, digging into scripture and talking about how both apply in life.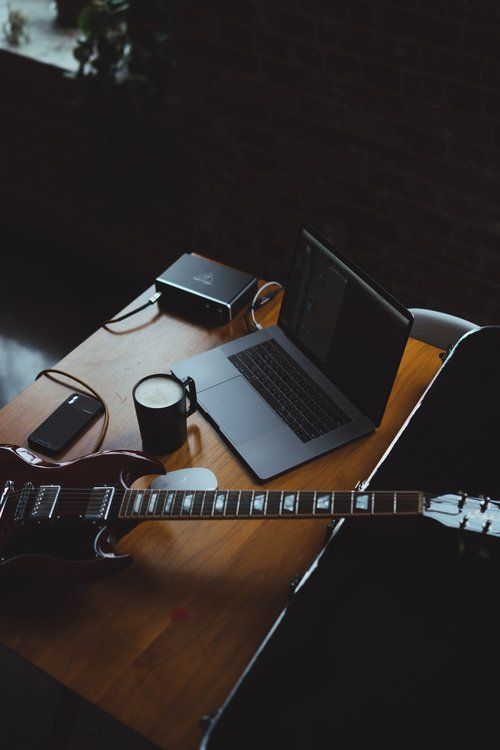 JAM SESSION
Scott Davidson is excited to open his home to host a connect group for people with an interest in worship music. The purpose of the group is to celebrate our faith through playing and singing contemporary worship music. Instrumentalists , non-instrumentalists, and singers are welcome.
They will meet once a month on Thursdays.
20 SOMETHINGS
Paul and Wilma Burbaker are looking forward to opening their home to young adults. They will meet every other Thursday at 630p. This will be an amazing time of fellowship and growth with great conversation and amazing company.
HELPING HANDS
Mike Black is hosting a group with a focus on blessing those in need in the church and the community with projects. This will include everything from automotive to construction and basic labor. They will meet once a month at various locations for fellowship and to discuss possible opportunities to help others.
MOTORCYCLE GROUP
Kevin Dearing is hosting a group for motorcycle/classic car owners in the church to get to know one another and fellowship together. He also desires to use the opportunity to provide fundraising opportunities for various organizations in our community and church.
LADIES SOCIAL
It's a gathering with food and fellowship!
Lacey Artz and Amanda Montgomery will be happy to have you join them every other Friday from 6-8p. They will be making a calendar of events for the bi-monthly days as a specific theme or topic; for example: spa night, movie night, board games, crafting etc.
No Child Care
LADIES LUNCHES
These ladies gather once a month at various restaurants in the area for food and fellowship. They meet at 11am on the third Wednesday of each month.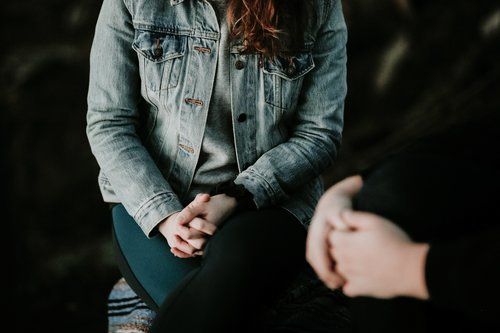 LIFE RECOVERY
This group is led by Walter and Lisa Landerer. It's for everyone dealing with addiction to have the opportunity to no longer face the struggles alone. Also welcome, are those who are walking through the battle with their loved ones. This group meets every Monday from 7-8 pm at the Lewisburg Campus.